Edensol is an RPG game that draws heavy inspiration from a game called Three Goblets. You can choose a class and battle increasingly stronger monsters. The monsters occasionally drop armor pieces, swords, and other rare and collectible gear items that players can then use to become stronger, level up, or trade. As players become stronger, they can fight stronger monsters to win rare gear items and bigger rewards.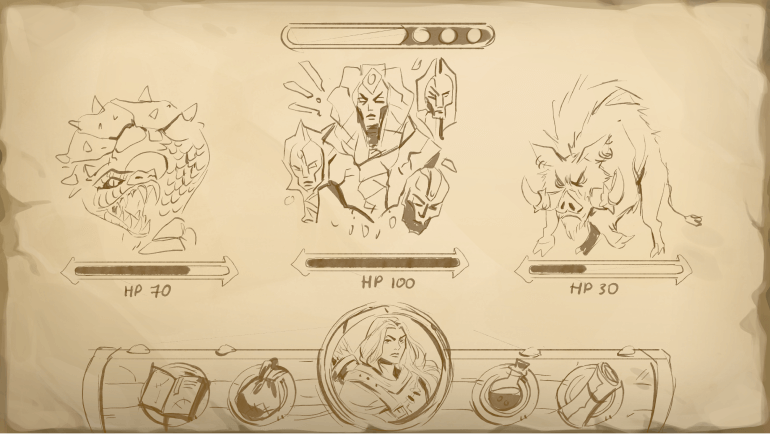 In this project, I was responsible for all of the gameplay, environment, and UI visual effects and the overall visual effect art direction. The game was created on the Unity engine, built-in render pipeline.
Here is also a little gameplay video with blown-out stats (so that I don't die) which showcases some of the warrior effects too.